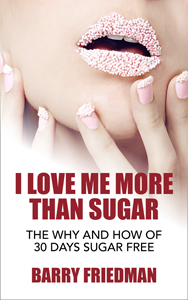 Barry Friedman is the author of the upcoming book, I Love Me More Than Sugar… The Why and How of 30 Days Sugar Free. 
272 pages.
Chapter: 1 Your Big Why
Chapter 2: How We Got Here
Chapter 3: Living in the Habit
Chapter 4: Food 101
Chapter 5: Types of Hunger
Chapter 6: The Hero's Journey of Sugar Free
Chapter 7: Preparing For Your New Habit
Chapter 8: Preparing Your Kitchen
Chapter 9: Meal Ideas
Chapter 10: Drinks and Snacks
Chapter 11: The 30 Daily Pages (Coaching)
Chapter 12: The Dabbler's Guide
Experience the natural sweetness of life by losing weight, sleeping better, and renewing your body from the inside.
---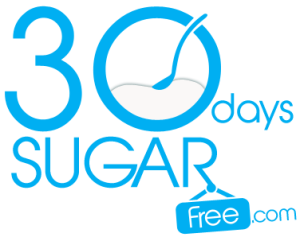 30 Days Sugar Free
. International community of ordinary people doing an extraordinary challenge to reclaim their health.